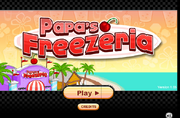 Hello, i will be doing a Cool Math game review called Papa's Freezeria. The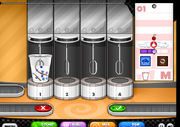 game is simple- you make ice cream for the customers. You have to take their order, put the toppings on it, and mix it. If you don't do it right, you will get 0.00 $. And each week, a guy named Dojo gives you a badge if you make the sundae right. The game is cool and it is 89 % thumbs up and 40 % down. Well that was my review.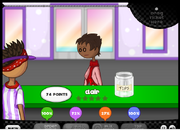 Community content is available under
CC-BY-SA
unless otherwise noted.